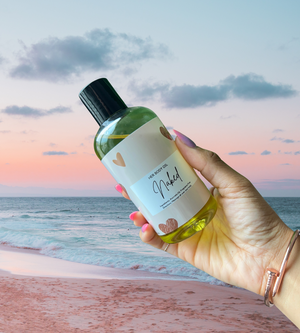 Naked Body Oil
This unscented body oil is perfect for the most sensitive skin!! 

Directions: Massage all over your body. (Please shake oil before using)
Ingredients: All of our products are vegan and cruelty free
Avocado Oil, Fragrance Free  
Size: 8 oz 
***SKIN PATCH TEST***

Do a skin patch test to ensure that you are not allergic to a new skin care product. Apply a small amount of the product to a small patch of the skin. Wait 24 to 48 hours. If you see or feel any irritation in that area after the time frame, discontinue use.
I have sensitive skin and this body oil has helped my skin from drying out especially in the winter!! It's so lightweight but so powerful.